Bringing Mindful Movement to Kids
Alo Yoga's nonprofit Alo Gives brings free yoga & mindfulness videos to kids of all ages on AloGives.com— not just during Alo Gives Month, but all year long. This is our mission, our reason for being — to bring mindful movement to the world.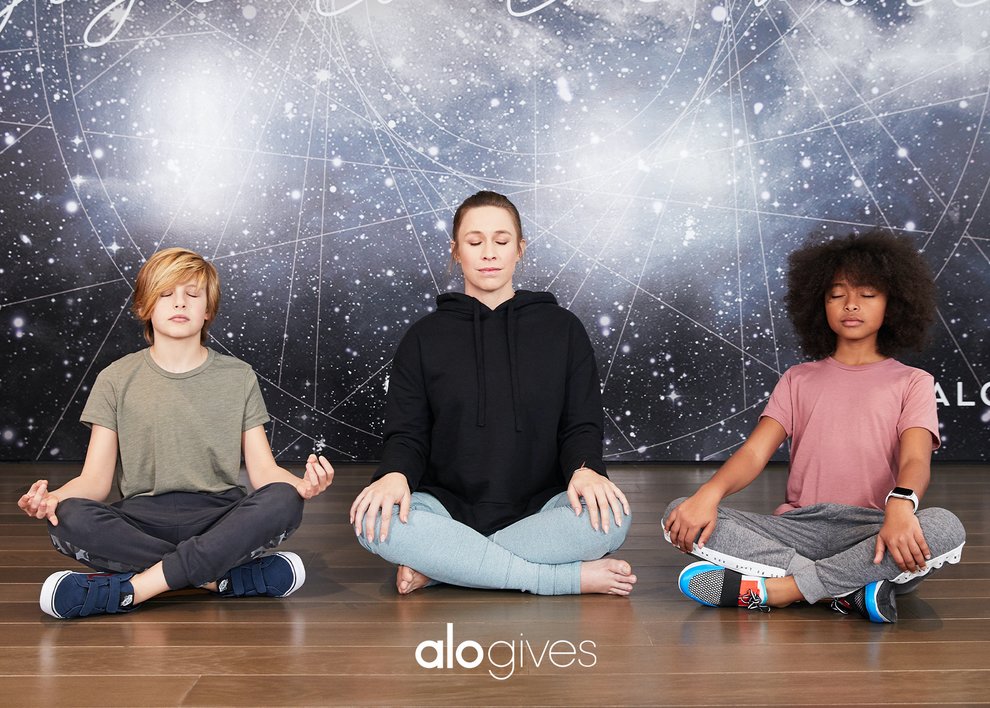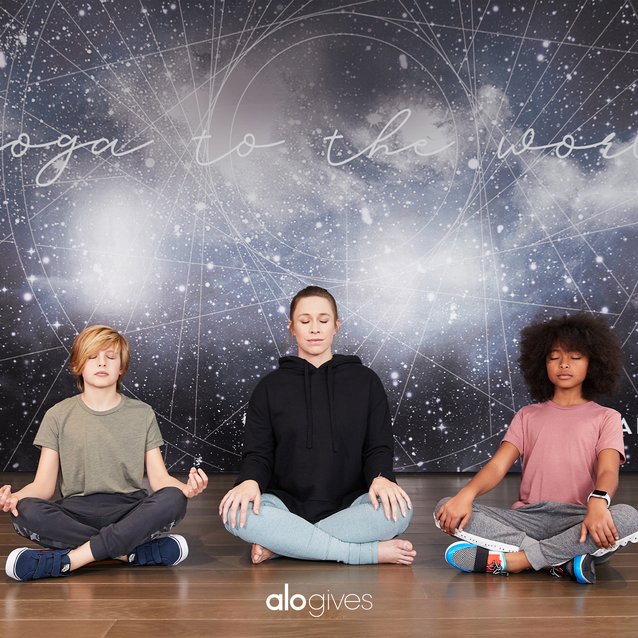 Bringing Mindful Movement to Kids
FREE YOGA & MEDITATION FOR KIDS (AND GROWN-UPS!)
Get the wiggles out, find focus & transition between activities with these short classes designed to help kids (and their parents) mute negative thoughts & amplify the positive through mindful movement. Join us for these live, Alo Gives kids' classes!
Join us for our first Alo Gives class on Zoom to celebrate our Alo Gives national rollout for the month of October! This FREE class, taught by Deandre with Acapop! KIDS, will consist of a fun, 25 minute practice, curated especially for you and your young yogis!
This special flow presented by our non-profit organization, Alo Gives, is designed to help budding yogis move, breathe & get mindful in a fun, positive, class setting. Join us on IG Live at either @aloyoga or @alogives. Find more free classes at alogives.com.
@aloyoga live
@alogives live
How old were you when you discovered yoga? Write the age your toes first touched the mat on your hand, snap a pic, and share it on IG with the tags @alogives & #alogives, to support our mission of bringing the life-changing benefits of yoga to kids at an even younger age.
learn more